Challenge
Increase operational efficiencies.

Increase access to public transportation in rural McLennan County and surrounding communities.
2
navettes au centre-ville, service de transport adapté, service de transport rural
5
itinéraires pour Baylor University
Solution
RATP Dev provides urban fixed-route service and ADA paratransit service within the city of Waco, as well as rural demand service and Baylor University shuttle service. The City of Waco's strategic foresight, in coordination with RATP Dev, has modernized public transportation in the Heart of Texas. Successful efforts at both the state and federal level have allocated millions of dollars in grant funding to the Waco community, which have been used to purchase a $2.5 million state of the art intermodal terminal and the $5.2 million maintenance and administration facility.
 
In July 2015, Waco Transit System assumed operations of the newly-formed McLennan County Rural Transit District (MCRTD). The program was created to improve the mobility of rural residents and enhance access to jobs, education, community services, healthcare and more. Public transportation was previously not an option for most people in these rural areas, due to limited service. By combining the urban and rural systems to one provider, Waco Transit has been able to maximize efficiencies and offer longer service hours, Saturday service and same-day trips. Public outreach has been instrumental in generating awareness on MCRTD and educating on rural transportation's affordability and ease-of-use. To help promote the program, MCRTD partnered with Texas country music artist, Holly Tucker, to create an eye-catching TV commercial and full-length PSA. That campaign earned Waco Transit a First Place award and a Grand Award in the American Public Transportation Association's 2018 Annual AdWheel Awards Competition. Just three months after the campaign's launch, MCRTD saw a 44% increase in rural ridership, compared to the same time period a year prior. The program grew so much that Waco Transit was forced to hire additional rural transit operators, in order to meet the growing demand for service. Additionally, MCRTD was named the "2018 Outstanding Rural Transit System of the Year" by the Texas Transit Association. This award is given out each year to an agency in the state of Texas that displays exemplary service in the transportation industry. Rural ridership has increased above expectations, and those numbers are expected to rise even more as word continues to spread about the program.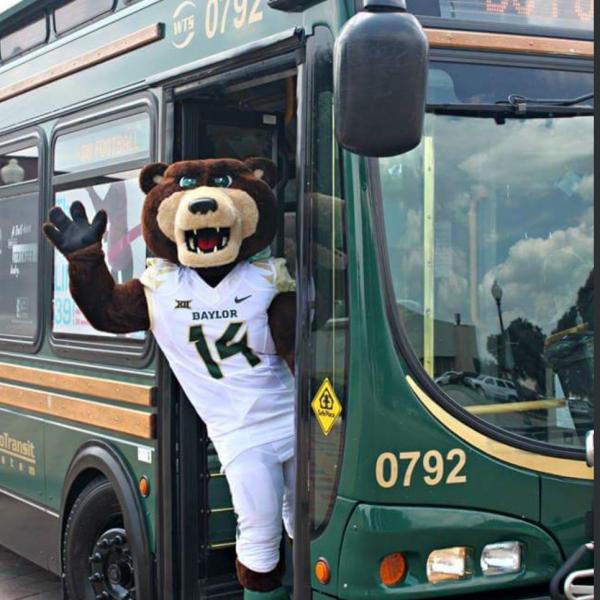 "Public transportation has the power to transform communities and the lives of the people living in them by generating economic development and improving the quality of life for citizens. By serving my community through public transportation, I have the opportunity to make a difference in someone's life every day I come to work." 
Allen Hunter
General Manager