Challenge
Offering visitors the best hop-on hop-off tours on the red open-top double-deckers in UNESCO World Heritage City of Bath.
Connecting Bath to Bristol airport, 7 days a week, on board the Air Decker, which serves every stop along this scenic route.
24
hour valid ticket with unlimited hop-on hop-off access
Solution
Discover the city in a different way over 24 hours. This is the challenge just accepted by Tootbus Bath. Our visitors discover the majestic city of Bath from the open-top double-decker buses.
Tootbus Bath can even organize private events, weddings or birthdays on the iconic red buses.
The Tootbus mobile app allows travelers to benefit from a more streamlined experience with features like real-time bus and stop locations, access to audio guides, and the ability to import tickets. Audio-guided walking tours are available in the app, designed by teams of authentic local residents who love the city and are eager to help visiting tourists learn all about its secrets.
Let the city surprise you!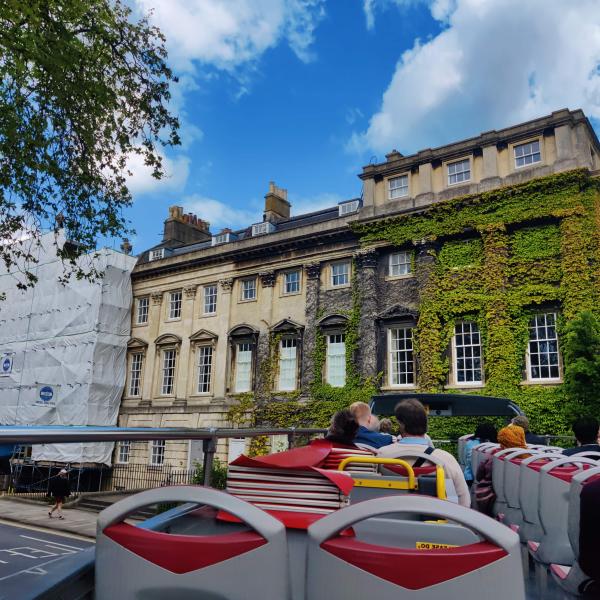 "The tour is a good way to see Bath and can be done in a quite short span of time. Our guide made this tour fantastic. He was remarkably knowledgeable and had a real passion and love for the city."
Felipe J.
Tootbus customer