Challenge
Offering services adapted to each type of customer.
25
years of local presence
65
vehicles serving as school buses and two coaches
3000
students transported daily
Solution
HelvéCie originated from the merger of long-established local coach operators, and has since become one of the leading coach companies in French-speaking Switzerland. 
HelvéCie provides transportation for several schools the cantons of Vaud and Fribourg. It also offers tourist transportation, services for businesses, sports clubs, associations, and local government; in addition to airport and hotel shuttles, and customized excursions in Switzerland and across Europe. HelvéCie also provides expertise in schedule optimization and planning to schools with a team dedicated to analyzing mobility needs.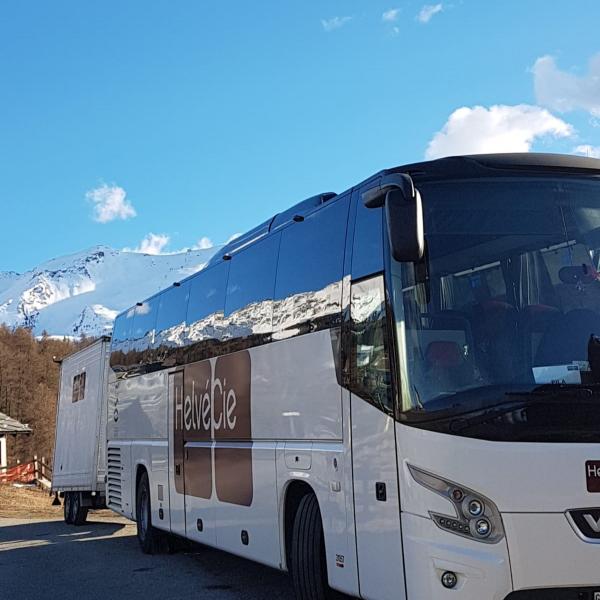 "In a region where mobility needs will grow, and where needs are increasingly varied and demanding, HelvéCie provides regular training and education for its expert teams of colleagues to ensure the safety of passengers across all its services."