Challenge
Develop a multi-modal transport network that is modern, safe, high-performance and sustainable and which promotes inhabitants' mobility 
Commission three fully-automated metro lines and four tramway lines in time for the 2022 football World Cup
Make mass transit a priority axis for the economic, social and environmental development of the Kingdom of Qatar
3
driverless metro lines and four tram lines
76
km of metro lines and 18 km of tram lines
37
metro stations and 25 tram stations
Solution
Qatar capital Doha attracts new inhabitants daily along with business people in transit and tourists. Its conurbation is growing continuously and, driven by major events such as the football World Cup in 2022, the city is increasing its international standard transport infrastructure in order to face the new mobility challenges.
In responding to the needs of locals, the new public transport network offers an image of modernity and ensures harmonious mobility in towns and cities where it is located. 
As part of RKH Qitarat, the joint company set up by RATP Dev, Keolis and Hamad Group in Qatar, RATP Dev has committed to the mobilisation, operation and maintenance of the future network through:
A mobilisation phase in record time: The mobilisation phase will have taken less than twelve months compared to the usual eighteen months. RKH Qitarat has hired and trained staff in under twelve months. The workforce will amount to 1,500 in a few months. 
Launch of operation of the entire network by 2021 (three fully-automated metro lines and four tram lines) with a high level of comfort that meet international safety and performance standards. On 10 December 2019 RKH Qitarat completed the work to build the Doha driverless metro network and opened the Green line to the public along with the second section of the Red line. This followed on from the opening of the Gold line and the first section of the Red line in May 2019. Totalling three metro lines and 37 stations along 76 km of rail, the driverless rail network should be able to carry approximately 650,000 passengers per day in 2021.
The country will host the Football World Cup in 2022, a first for Qatar. The event's opening and closing matches will be held in Lusail. As partners of major events, RATP Group subsidiaries will contribute their multi-modal expertise and operating excellence to RKH Qitarat and Qatari government from the end of works onwards to ensure high service quality and the best possible mobility experience for the inhabitants of Doha, Lusail and all the football fans coming to attend the World Cup.
Bonus: RKH Qitarat was officially certified in November 2019 as the "provider of operation and maintenance services for Qatar Rail for the metro in Doha" in accordance with the following international standards:
ISO 9001: 2015 for the quality management system
ISO 14001: 2015 for the environmental management system
ISO 45001: 2018 for the safety management system
A fine achievement and proof of operating excellence by the very first urban transport network in Qatar.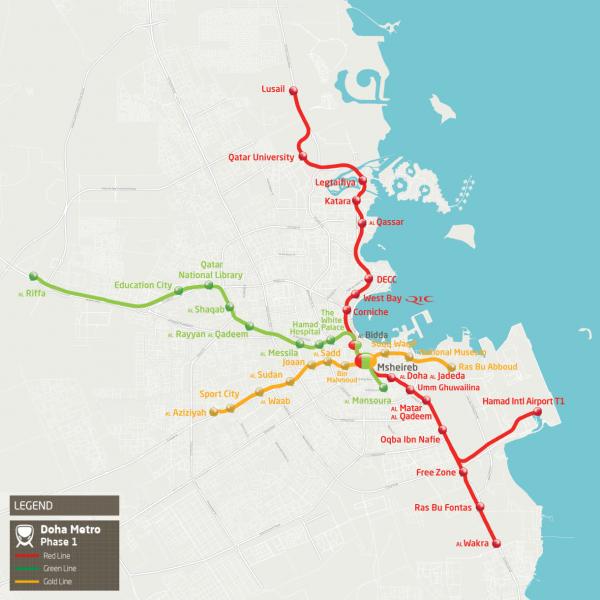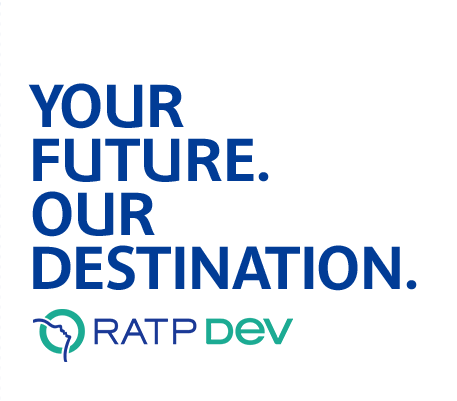 Learn More
RKH Qitarat (joint venture between RATP Dev, Keolis and Hamad Group)
Contact us