Challenge
Provide simpler, more comfortable, modern, innovative and technologically advanced local transportation in Tuscany, to ensure the highest standards of service in Europe.
Attention to the specific geographical features of the areas where we operate, giving value to local know-how
Set in motion a new era of public transport, with the employees and the passengers as core concerns
965
buses routes - 2,700 buses
Over 5,000
employees, including 4,000 drivers
110
million kilometers traveled every year
Solution
Autolinee Toscane S.p.A. has been wholly owned by RATP Dev since 2007. After years of managing the bus public transit system mainly in and around Florence, the subsidiary has been operating bus services throughout the Tuscany region since 2021.
On November 1, 2021, Autolinee Toscane took over the entire regional public transit system in Tuscany, and now holds the concession for all public transportation in the region for the next 11 years. This is a great and unprecedented challenge in Italy.
Autolinee Toscane took over the operations of the 22 companies that previously operated the service, acquiring all their buses, depots, offices, and hiring their staff. By number of employees, it is now the largest private company in Tuscany.
That success is the result of a solid plan to develop and improve the bus service, with about 5,000 employees and 2,700 buses traveling 110 million kilometers per year.
As the sole operator of the service, Autolinee Toscane is striving to make public transit a tool for improving the lives of Tuscan communities. The company puts passengers at the core of its concerns, offering them a straightforward, innovative, and technologically modern service. Autolinee Toscane also aims to promote the use of public transport—not for lack of an alternative, but as a viable, better, reliable, comfortable, safe, punctual, and environmentally friendly option. And thanks to this new contract, the regional government will save several million euro each year. The company is set to invest more than €800 million over 11 years.
To reach its objectives, the company is pursuing an innovative and practical plan. Under the leadership of Autolinee Toscane, the aim of that plan is to provide a comprehensive, consolidated service that meets passengers' needs and improves the service quality.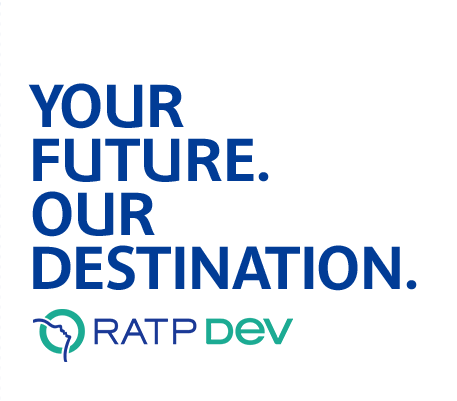 Learn More
Autolinee Toscane
Jean-Luc Laugaa
Managing Director
Contact us