Challenge
Provide a new transport service for sustainable mobility.
2.6
million kilometers traveled every year
Solution
Cilia Italia is based in Palestrina in the province of Rome. Over the years, Cilia Italia has built up a solid reputation in local public transport and tourism. The company's history dates back to the 1920s, when Cilia S.p.A. was founded. The company first specialized in freight transport. In the 1930s and 1940s, Cilia developed its core business also in the transportation of passengers. In the 1980s, school transportation was added to the company's range of services.
In 2013, Cilia consolidated its business activities and became Cilia Italia S.R.L. RATP Dev acquired 51% of the company's shares. Lazio's proximity to Tuscany—where RATP Dev is already established—increases the potential to synergize operations in terms of management methods and tools, technical expertise and maintenance.
With 140 vehicles, roughly 700 journeys a day on average, and 4.2 million km covered annually, Cilia Italia operates buses that run along urban, school and tour lines throughout the towns of Palestrina, Zagarolo, Bracciano, San Cesareo, Cave, Genazzano and Bellegra in addition to the public transport of Latina. Cilia Italia connects Rome with the most important outlets and theme parks in the region and operates tours into the Vatican's gardens.
Since July 2018, Cilia Italia s.r.l. has also been the lead partner of CSC Mobilità, a consortium that brings together companies established under TPL, which has managed local public transport in Latina since 1 July 2018. Its 44 vehicles make 270 journeys a day on average and cover 1.7 million km annually. Under the new management, about 90% of the total fleet and 100% of the operating fleet has been renewed. With the purchase of 39 new buses, the average age of the overall fleet has come down almost to zero, making it the youngest fleet in Italy. The sale of tickets has tripled since the change of management and measures against fare evasion have been strengthened, making the investments in buses and technology sustainable.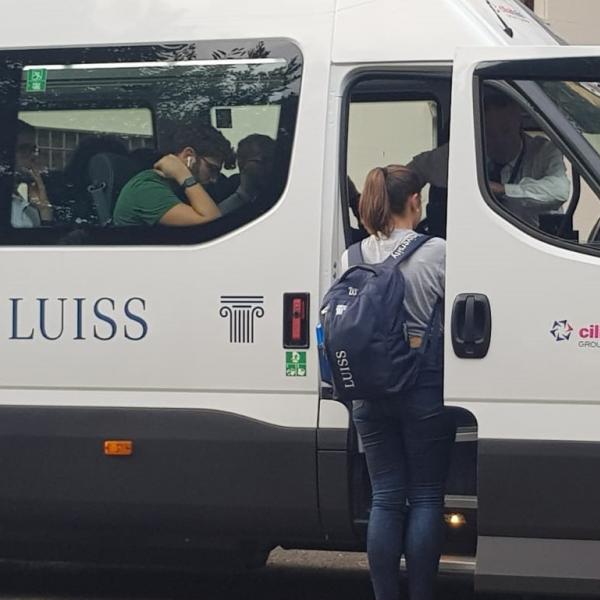 "A new public transport service for sustainable mobility……an efficient modern service, compliant with European standards."
Damiano Coletta
Mayor of LAtina
Learn More
Cilia Italia
Andrea Buonomini
Managing Director
Contact us