Challenge
Serve, inform and direct passengers clearly and quickly as buses arrive and depart, and facilitate intermodality.

Widen the range of associated services to improve comfort for all visitors.

Anticipate increases in traffic by adapting infrastructure for transit companies and passengers.
Solution
Managed by RATP Dev via the company EM Services, the Rennes bus station is a crossroads of interconnections between the city, its countryside and other French and European regions.
Located in the city center within the Multimodal Interchange Hub, the bus station is opposite the Maison du vélo (center for information on biking services) and is directly connected to the metro. Connected to the train station's interchange hall by a protected pedestrian walkway, it benefits from new platforms facilitating exchanges from one mode of transport to another and reinforcing passenger safety.
EM Services also operates a Korrigo space, which provides information and sells a wide range of transport tickets associated with the Multimodal Interchange Hub (Rennes Métropole urban network, regional interurban networks, private and tourist transport offers, etc.). Finally, the Rennes bus station was the first bus station in France to set up an information and reservation service for the new national and international lines that emerged with the liberalization of coach transport in 2016 (Flixbus, Blablacar ...).
The people of Rennes now consider this space to be a true hub of activity in direct connection with their city, which sees nearly 200,000 people pass through every year.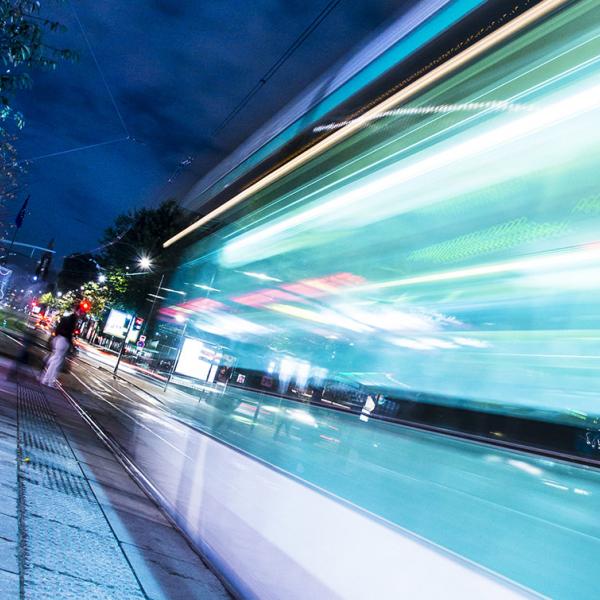 "With a 90.7% satisfaction rate for the bus station services and 87% for the information and ticket sales activities in the KorriGo area, our various categories of passenger customers show their attachment to our services, which are directly linked to the city and the outside world "
EM Services
Source: annual satisfaction survey conducted in October 2021