Challenge
Speed up city transit on weekdays and weekends in a highly congested western suburb of Paris.

Provide comfortable travel conditions to reduce stress and improve well-being.

Innovate and open new routes to encourage diverse types of mobility.
Solution
With increasing suburban traffic, the greater Paris region is plagued by congestion. Longer travel times and parking problems lead to stress and pollution. Fast, comfortable, and efficient public transit is the obvious sustainable solution for millions in the region.
The two Express A14 bus routes have therefore proved very popular. They link the Mureaux and Verneuil-Vernouillet stations to the major business district of La Défense via the A14 highway. Every year over one million passengers use the route, which is operated by RATP Dev through STILE.
In 2017, the system expanded with the opening of a third route between the Mureaux and Saint-Quentin-en-Yvelines stations. As with the other two routes, passengers can enjoy quiet, low-floor buses that are conducive to a relaxing trip.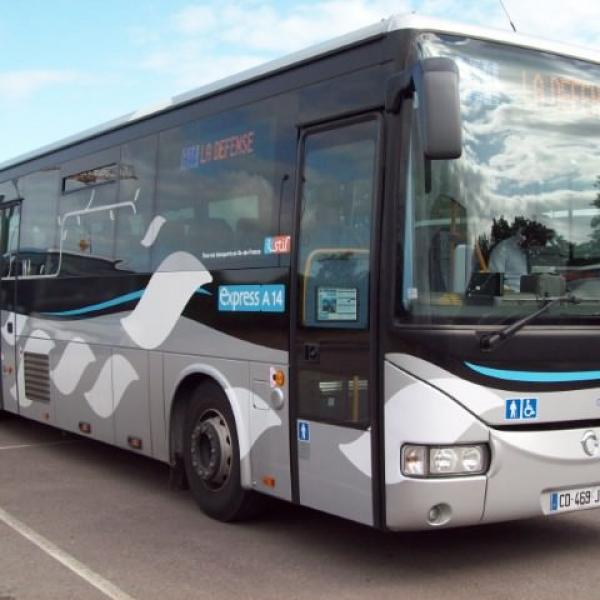 "With recurring pollution alerts and delayed or canceled trains, the express route was a welcome alternative. What's more, it's direct."
Michel Carrière
Deputy Mayor of Mureaux, overseeing mobility